Regular price
Sale price
$9.99 USD
Unit price
per
Sale
Sold out
Drop without fear... Dungeon Walls are here!
Become fearless when dropping your dungeon! This set of 2-inch high walls creates a secure play area, ready to contain the most vigorous dungeon crawling action. The walls are designed to adjust to whatever size surface you may desire, up to 28x28 inches, and they work perfectly with either 1 or 2 of our Dungeon Mats.
Item contents:
Four 2x28 inch folding wall pieces (folded size: 2x14 inches). Each piece creates a self-standing corner.
Walls are made of 1.5mm greyboard, with 350gsm laminated cardstock on both sides. Essentially, these are SUPER strong and rigid, with a heavily reinforced seam at the fold.
AUTOMATIC DISCOUNT! Get $5 off this product when purchased with 2 Dungeon Mats.
Share
View full details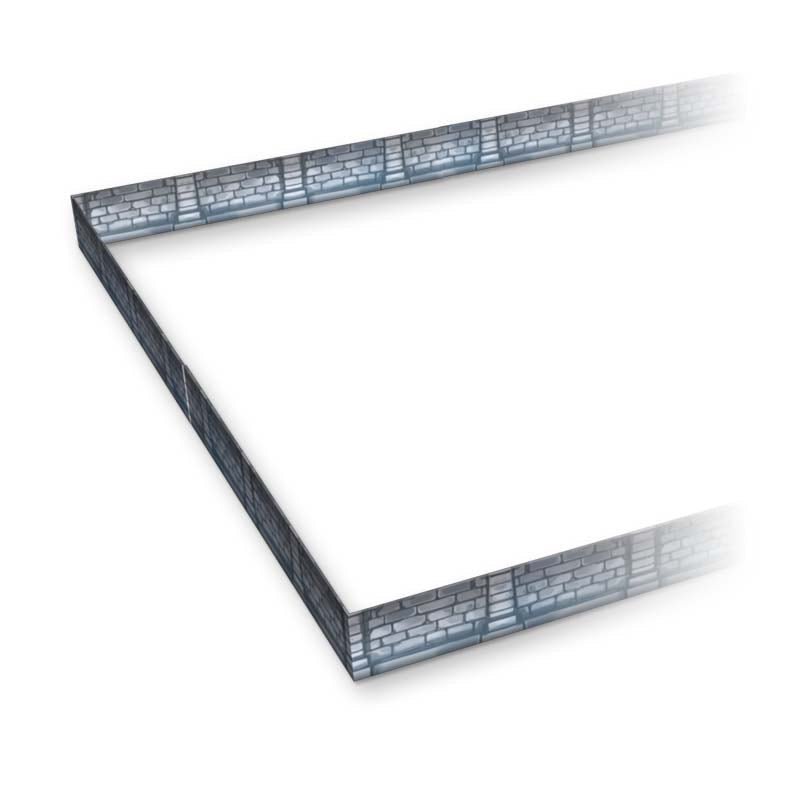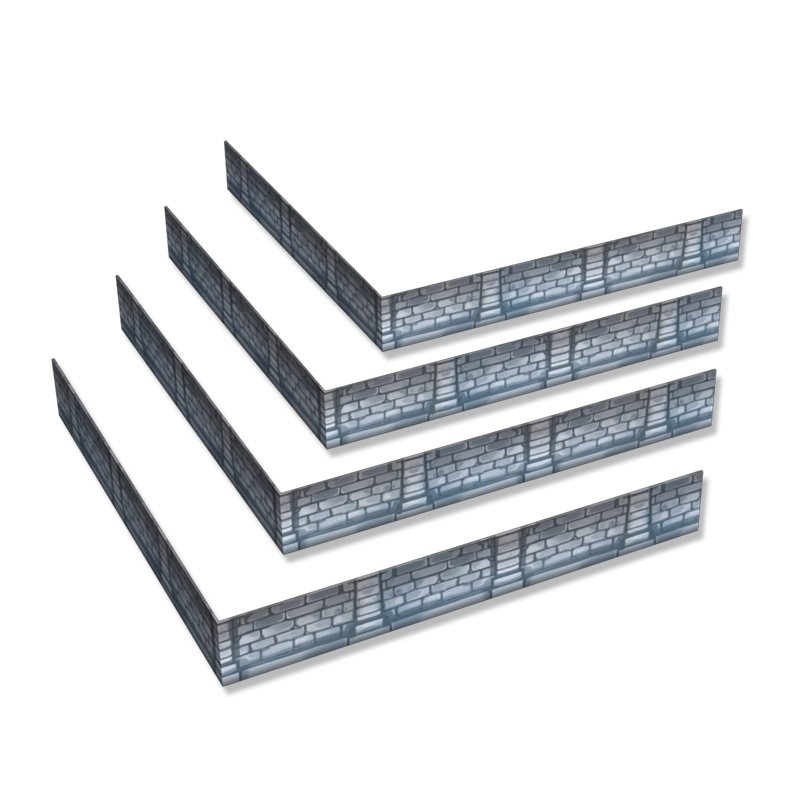 Good quality and fits good
Advertised as Expected
Not much to say makes the game easier to play as you have a dedicated boundary the blocks fall in but it's very fun to play without them too but its reassuring to not lose any that happen to fall off the table. The walls themselves are easy to stand up and the game overall is easy to setup. All around a good game and good accessories to make the game easier to play.
Walled in! And I love it!
I can't emphasize how much I love these walls. They are folded for easy storage (especially in the treasure trunk). Not only are they sturdy, but they create the perfect play area for Dungeon Drop. The height is perfect as I have yet to lose a cube over its boundaries. Incredibly thematic for the game and perfectly paired with the Dungeon Drop Playmats!
Beautifully Needed!
These walls really stand up to the task of keeping all those dropped cubes in the dungeon. The artwork is beautiful, matches the game, and they are very sturdy and well made. Have used these for a few other games... these are a no brainer!