Regular price
Sale price
$14.99 USD
Unit price
per
Sale
Sold out
Drop your dungeon in style on this gorgeous neoprene mat!
While any surface type is viable for Dungeon Drop (tabletop, floor, or otherwise), this neoprene mat helps prevent excessive bounce when dropping onto a glass table or other hard surface. Each high-quality neoprene mat measures 24x14 inches, and they work perfectly with our Dungeon Walls.
Designed to pair: We designed this mat to nicely couple with a second mat, creating a huge 24x28 inch playing surface, as shown in some of the action shots below. One mat is sufficient to play the game on a smaller table, but two brings the full experience to life.
Multi-use: We also designed these mats to be useful for other purposes. Each floor tile is 1 square inch, allowing these mats to be used in other popular games, such as Dungeons & Dragons or some miniature war-games.
Item contents:
*This item comes with ONE 24x14" game mat. If you want two, as shown in some of the pictures, you must purchase this item twice.
Share
View full details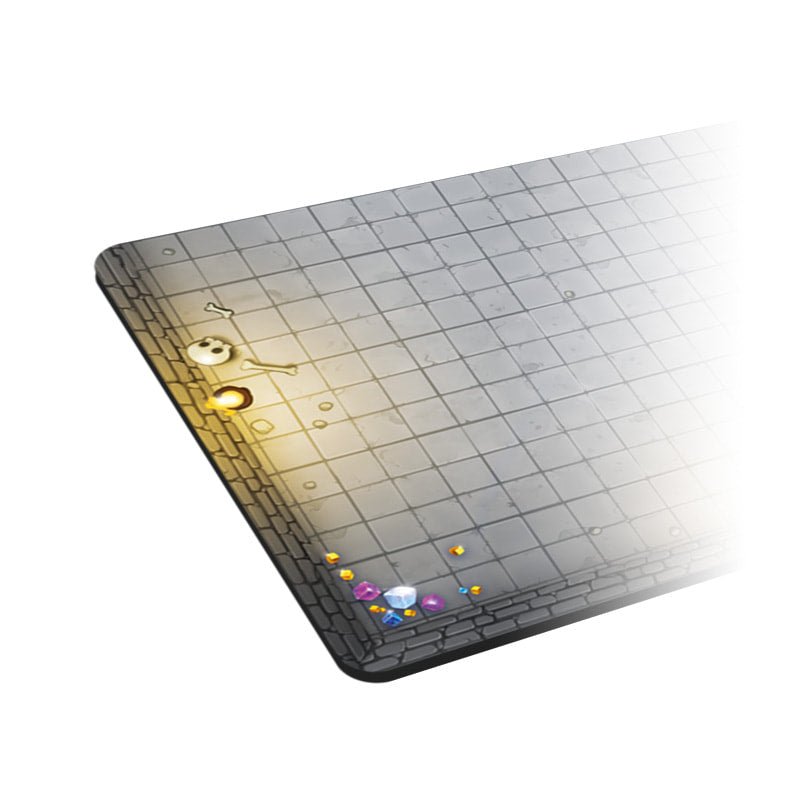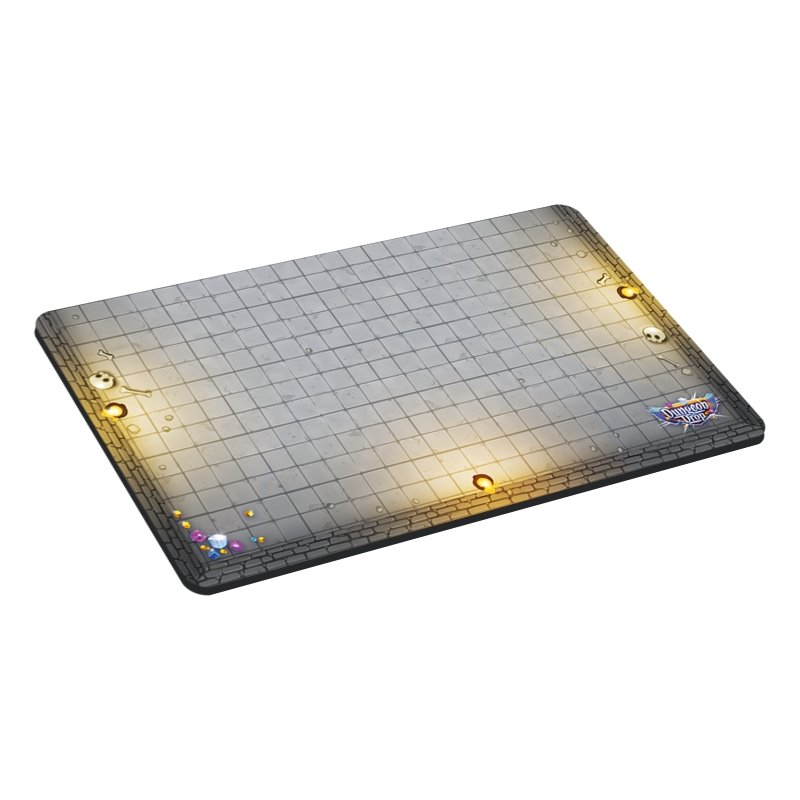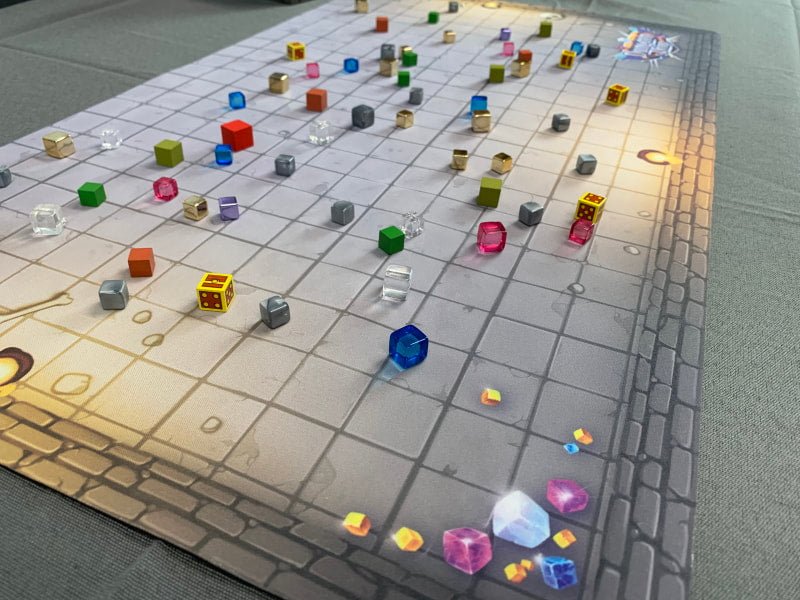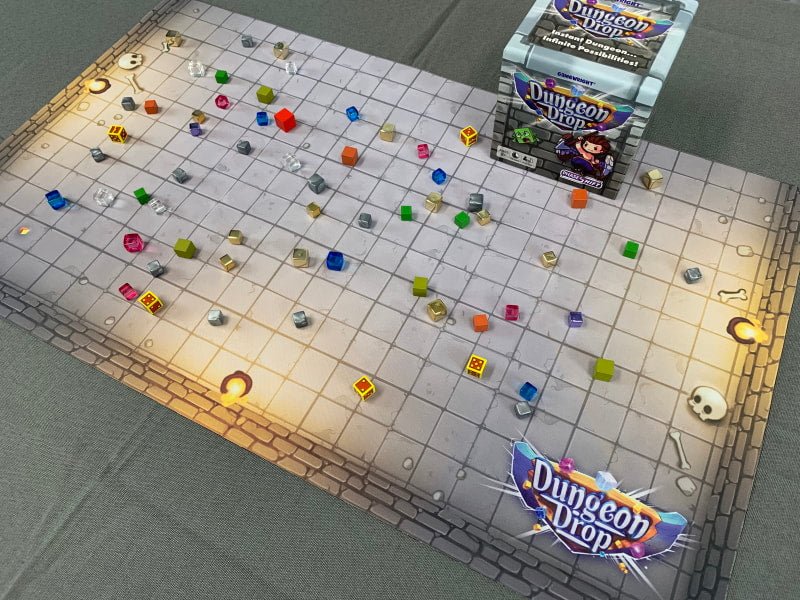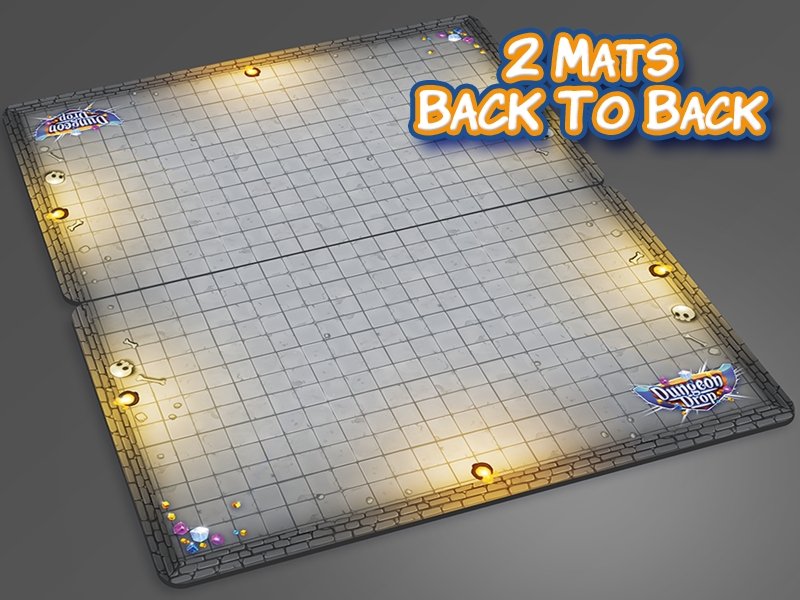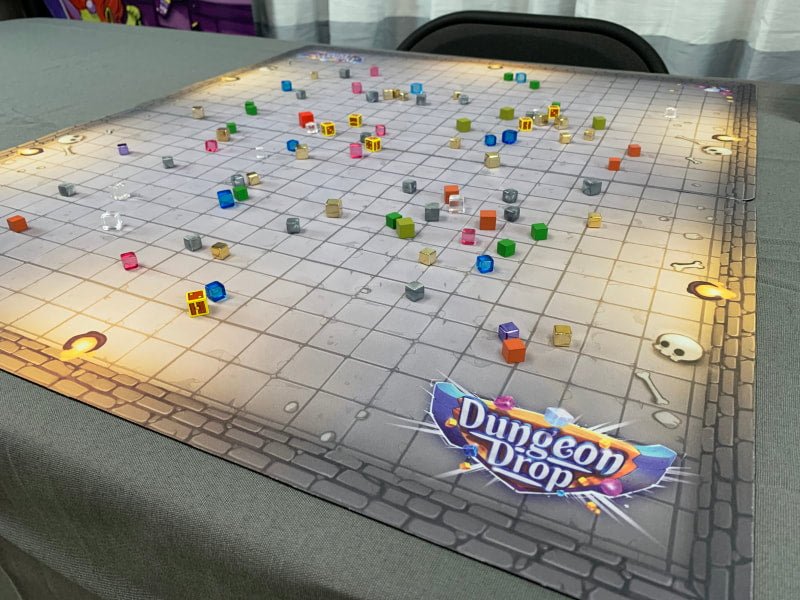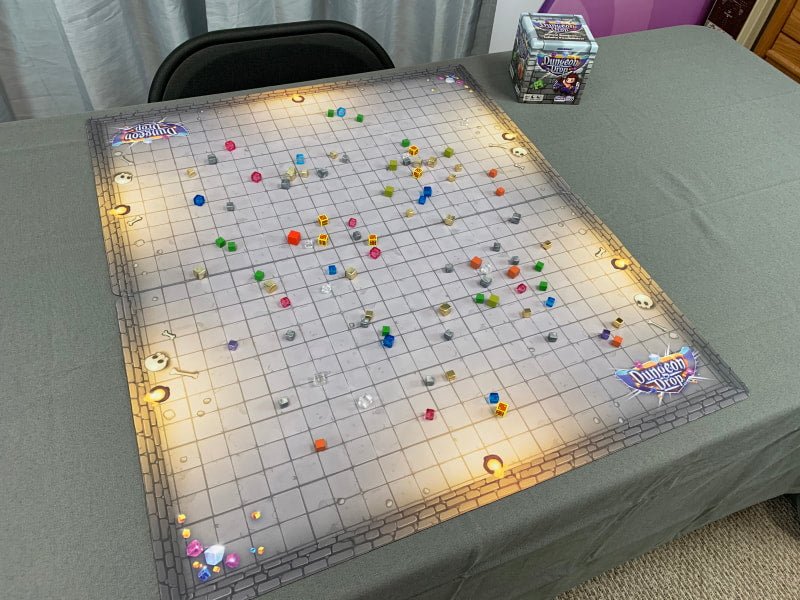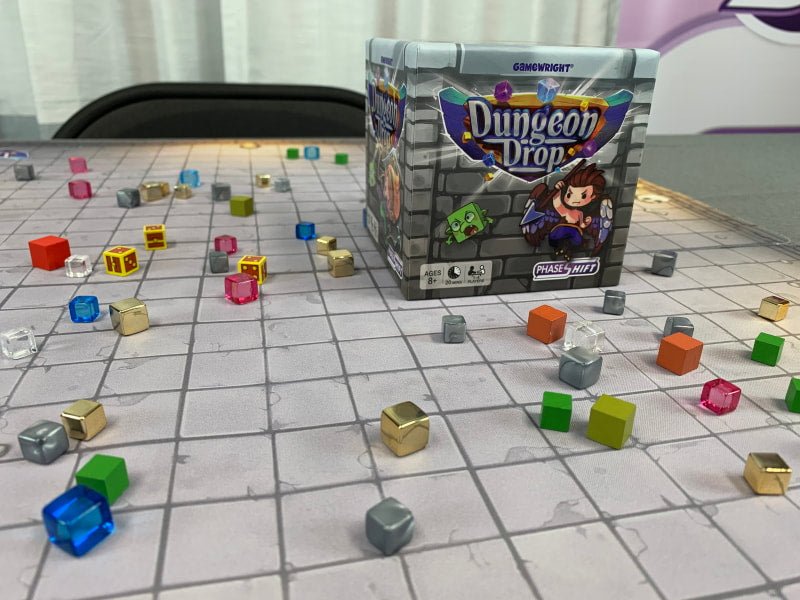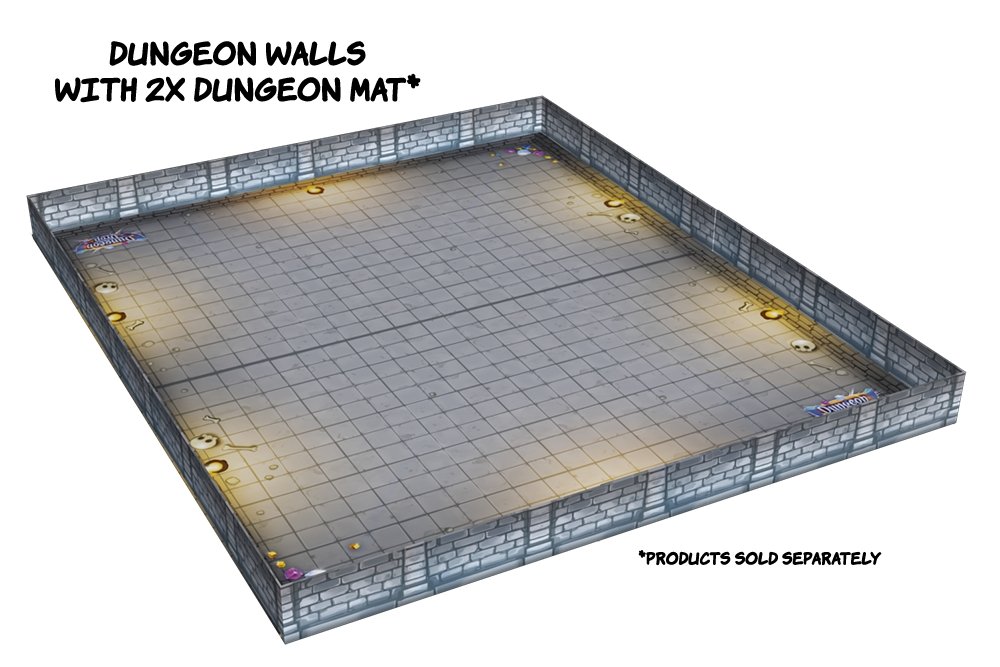 I simply love that game
At the Spiel 2023 in Essen this game came into my eyes and I knew immediately that I will love it. Easy to learn, fun to Play and quickly to master.
The game alone in the simple starter version is cool. But your friends will love when, you have all the little expansions und the Mat with boarders. The feel smooth and look cool. It's a complete different feel to play with the mat.
Thanks and keep producing little expansions.
Dungeon Mat
The game mat is very nice
one is good, two are super!
very good and comfortable material, good price, we join two mats together for a double size effect! (and we use dungeon walls too)
super!