Regular price
$8.00 AUD
Sale price
$7.00 AUD
Unit price
per
Sale
Sold out
Let's control those flicks!
Introducing our newest mini-expansion and contest winner!
Treasure Trial: Recreate the iconic scene from Indiana Jones where Dr. Jones carefully swaps a sandbag for the priceless statue! 
Lockpick Toolkit: Have some treasure chests with no keys? No problem! Use your trusty lockpick toolkit to attempt to open the chest...  but be careful not to make costly mistakes in the process!
Includes 2 rules cards and a gameplay card containing special flick zones that will require precision flicking!
Share
View full details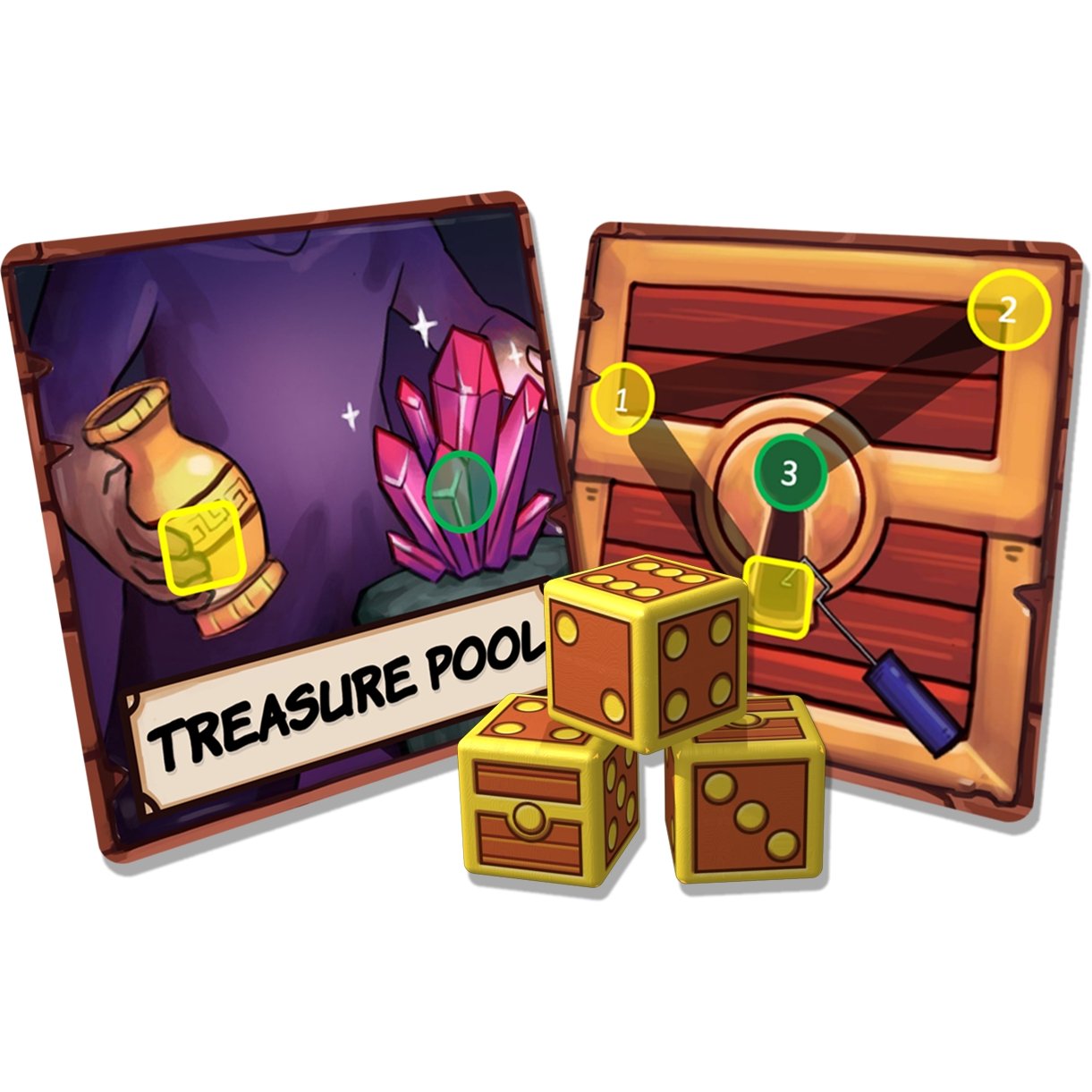 Shipping cost : /
shipping cost was rough and took way longer than originally estimated.
Very sorry about the shipping delay. We had some hiccups as we switched from one warehouse to another in the US. At this point the move is done and all orders are flowing in and out normally - you were unfortunately caught in the crossfire during the transition.
Shipping costs are indeed relatively higher for little expansion packs like these, due to minimum shipment thresholds (though still under $10). In your case, considering the significant delays you faced outside our control, I'm happy to work with you offline to come to a better resolution. Please send in a message to me at support@phaseshiftgames.com. Thanks.
Dungeon Drop expansion (TRIALS & TOOLS)
Add's nicely to game play