Regular price
$34.00 AUD
Sale price
$31.00 AUD
Unit price
per
Sale
Sold out
Specifications for product Dungeon Drop

| | |
| --- | --- |
| Number of players | |
| Time to play | |
| Ages | |
| Rating | |
Instant Dungeon... Infinite Possibilities!
Dungeon Drop is a lightweight dungeon crawler for 1-4 players, featuring unique gameplay elements that assures no two games could possibly be the same. Dungeon Drop blends strategy with a novel spatial element that will challenge casual and hardcore gamers alike!
At the start of each game, cubes of varying colors, representing both loot and monsters in the dungeon, are dropped onto the table from a height of 6 to 12 inches. This creates a dungeon layout with infinite possibilities. You will then use your customized hero to explore the dungeon, use your unique abilities, and ultimately loot a room that won't kill you!
The premier "drop-style" game
The Dice Tower's #2 family game of the year
Unfiltered Gamer's #3 game of the year
This is the 2nd printing of Dungeon Drop, with updated rules and components!
Reviews
"There's something really satisfying about dropping the cubes and getting them to land where you want them, so that you can form a cool room.

Really fun. We've had a lot of enjoyable experiences with it."
--Will Meadows, Tantrum House

 
"This is such a fun, sweet, fast, little, charming party or family game.

I recently took this with me to BoardGameGeek Con, and I played it with a bunch of people and everybody loved it. And everybody who watched us play loved it too, and wanted to play."
--Richard Ham, Rahdo Runs Through
Share
View full details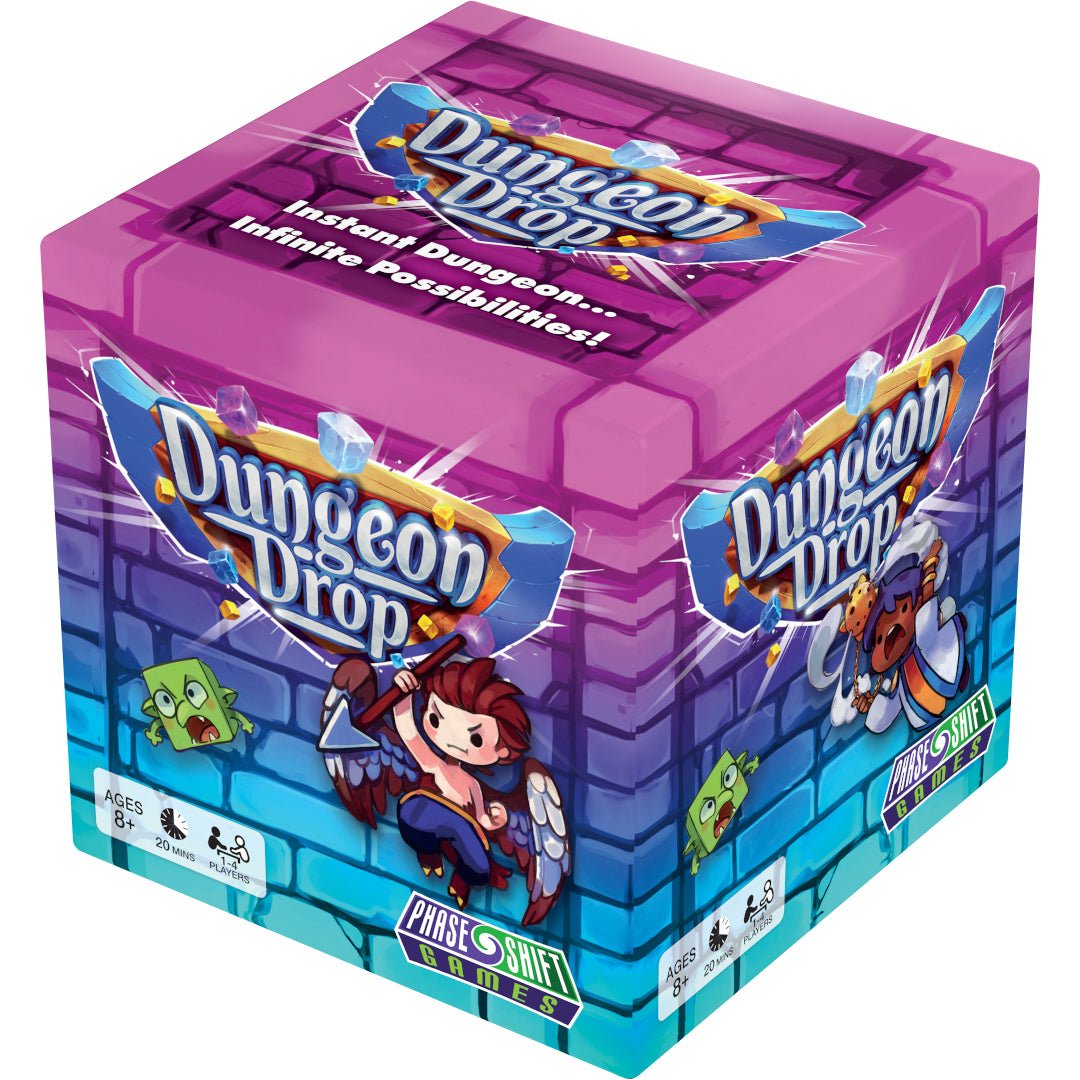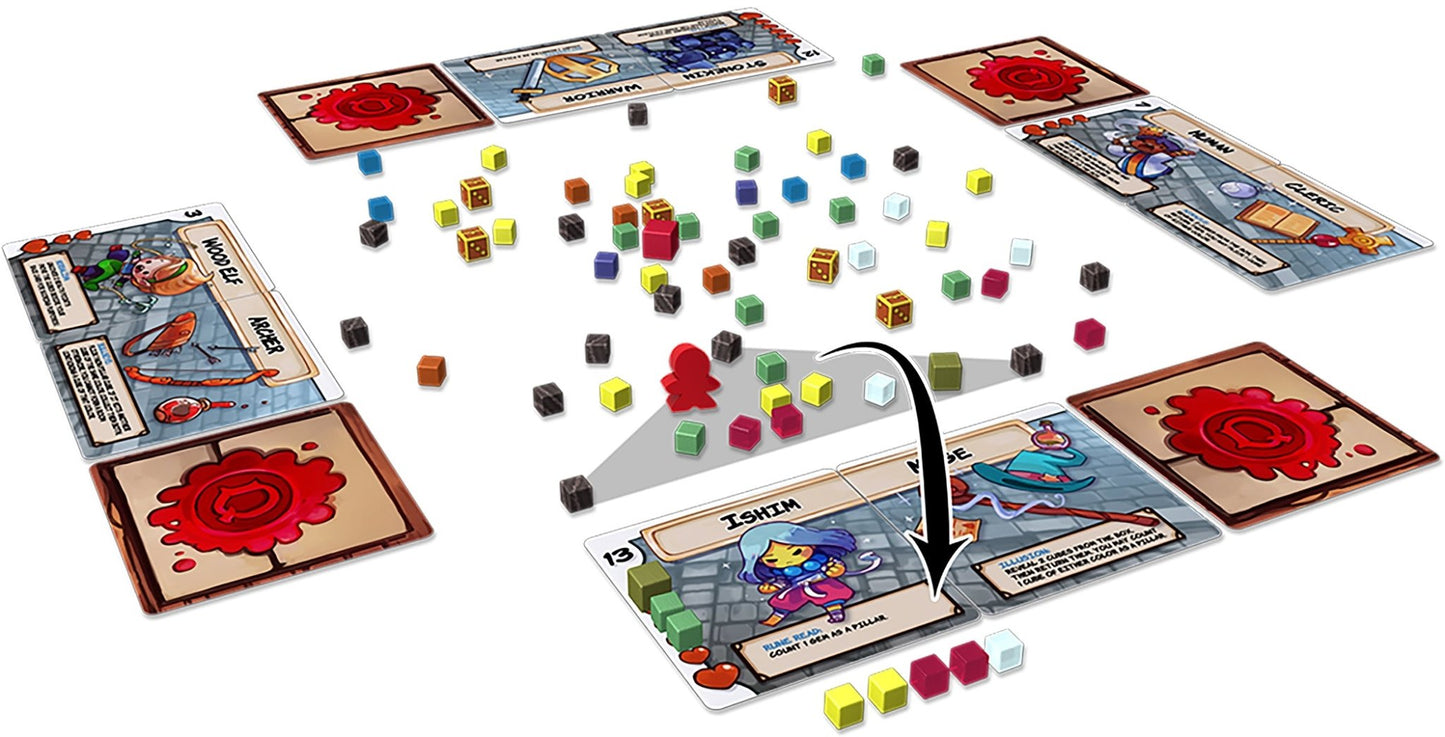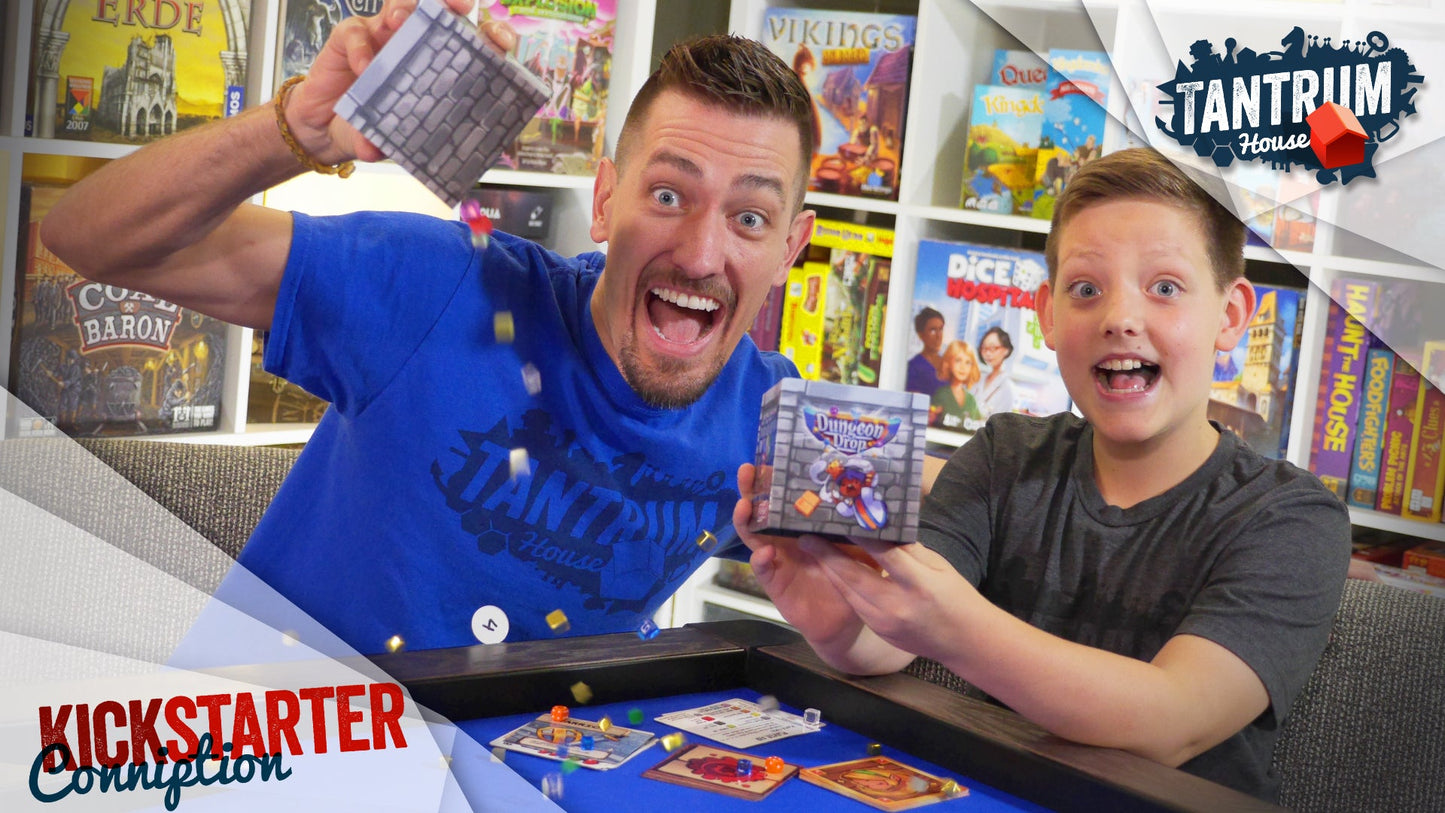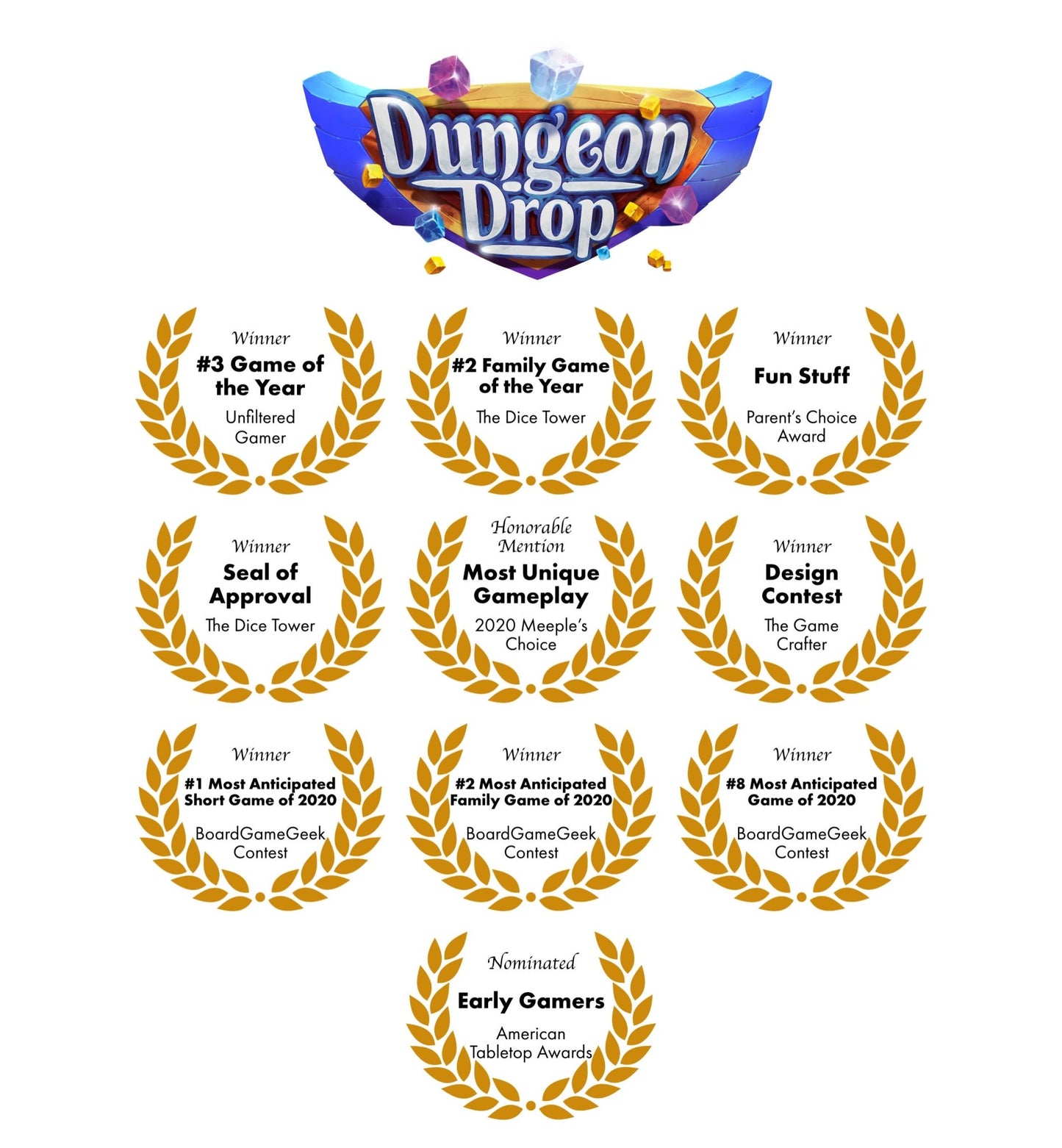 Fun an innovative game!
It really is fun. The thing is that it really needs some kind of boundaries for cubes so they won't fall off the small tables. Besides that, quality and fun is great!
Brilliant game
This game and its expansion is very good, not as easy as you think due to the radomness of the game, if you are using dive too deep, you have some big monster's to contend with, not just a dragon! A very fun game, the walls add on is a must, the mates are very good too.